JUDr. Tomáš Hozlár, Director, Optiform, s.r.o., sushitime.cz
We have been cooperating with MACEK.LEGAL for many years. They help us resolve all legal matters from employment documents, through to corporate matters and the preparation of various types of contracts, to the resolution of non-standard disputes that arise from time to time. We value the individual approach, clear and human communication, and care that they give to each case.
Mgr. Vladimír Kučera, Director, HERO CZECH s.r.o.
We distribute a wide range of products on the Czech and Slovak markets, from baby food under the Sunar brand to Corny cereal bars. Protecting our brand and related issues is a priority for us. MACEK.LEGAL ensures the registration of trademarks and checks regularly to see if someone is abusing our trademarks. I can express maximum satisfaction with their work, especially thanks to the human approach and the high quality of their work.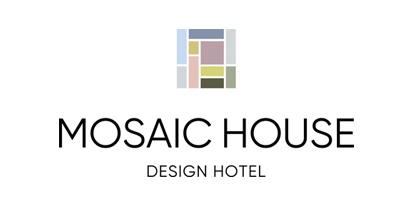 Juerg Zwahlen, Director, MOSAIC HOUSE s.r.o.
We started working with MACEK.LEGAL when we needed to register several trademarks for our brands - we run the boutique hotel Mosaic House and the luxury MOOo apartments in Prague, and we also have other projects. As we were very satisfied with the cooperation, we were happy to ask MACEK.LEGAL for further legal services, especially for all corporate changes in our companies. What we appreciate most about the cooperation is the professionalism and the fact that we can fully rely on them and count on them to always deliver what they promise.

Radek Botoš, Director, Breezy s.r.o.
We run the Solidpixels.com platform for creating websites with thousands of clients. We have been cooperating with MACEK.LEGAL for a long time. Our partnership helps us create our business and protect it at key moments. I appreciate that, when needed, we can communicate quickly and get to the point. I rely on their professionalism, expertise, and human approach. We have several victories and completed projects, and I believe that more awaits us. I am happy to recommend them further.
Ondřej Synovec, CEO, Signi.com
The development and continuous improvement of the Signi service –is an activity that requires 100 % attention of our entire team. As our business operates in electronic signing, we constantly have to pay attention to legal issues and the approach to the users. I want to thank the law office MACEK.LEGAL once again for providing us with complete first-class legal services, so we can focus fully on our business and know that the legal matters are under control. Thanks to that, we all can sleep soundly.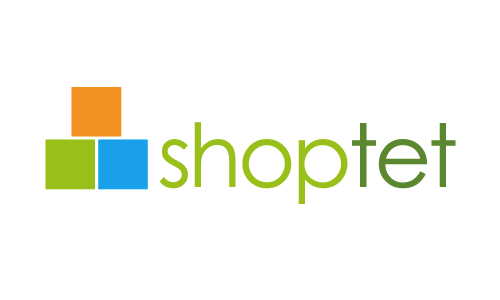 Annamária Skládalová, Partner Manager, Shoptet, a.s.
MACEK.LEGAL is a silver partner of Shoptet in the category of law. MACEK.LEGAL mainly helps our e-shop owners with the preparation of terms and conditions and other necessary documents for e-shops, but also with other legal matters according to their requirements, such as trademark registration. According to the references of our clients, they are maximally satisfied with MACEK.LEGAL

Ing. Josef Škorpík, Director, Thermis spol. s r.o.
We established cooperation with MACEK.LEGAL on the basis of our need to register trademarks for the Czech Republic and the European Union. Our cooperation lasts a year and we cannot praise it enough. All the legislative processes related to the acquisition of trademarks were handled in a short time. The communication was very pleasant, either by phone or by e-mail, because the employees from MACEK.LEGAL were always helpful and responded to us in a short time. On behalf of THERMIS spol. s r.o. we can fully recommend their cooperation and their legal services.
Ing. David Lanča, Director, FRISÖR KLIER správní s.r.o.
MACEK.LEGAL helped us to map the processes that affect personal data in our company and subsequently created some documents related to GDPR. We were pleasantly surprised by the ease of the negotiations and the effort to find reasonable tailored solutions for us.
Ing. Miroslav Molin, Member of the Board of Directors, SMS finance, a.s.
In our industry, we sometimes struggle with the unpaid debts of former co-workers, which is why we were looking for an effective solution for debt collection. In this respect, MACEK.LEGAL has significantly increased the success of our enforcement, because they approach each individual case responsibly and contact the debtors not only with a single letter, but also by telephone and email. At the same time, they act politely and thus maintain our good name. What I value most about our cooperation is the individual approach and willingness to adapt to our needs.
Alexander Bruna, Director, YDEAL s.r.o.
I want to be sure that I can rely on my lawyer to take care of me and my business and not underestimate anything. With MACEK.LEGAL, I have such certainty.
Lukáš Kolafa, Director, HOME-RENT s.r.o.
We regularly use legal services from MACEK.LEGAL for our real estate activities. So far, we have cooperated on several real estate cases and everything has always gone smoothly and both we and our clients have been satisfied. For our company HOME-RENT s.r.o. we can only RECOMMEND MACEK.LEGAL services.
Josef Bureš, Vice Chairman, Europe Automotive Holding a.s.
Our business deals with industrial constructions, transfers of machinery, installation of energy, and technological distribution throughout Europe. We were looking for a flexible partner for our business who would provide us with legal advice and that is exactly what the law office MACEK.LEGAL fulfils. We found this law office by complete coincidence. Nevertheless, they won us over immediately by their kind approach.
Their personal and professional approach before concluding any contract was crucial for us and is why we established long-term cooperation very quickly. We are grateful for all the legal support they provide us with precision and lightning speed. Described only in one word, they are simply FANTASTIC!
Roman Kučera, CEO, LESENSKY.CZ agency
I highly recommend cooperation with the law office MACEK.LEGAL. Thanks to the experience and expertise of their team, our client contracts are resolved to the smallest detail.
Pavel Vlk, Director, SIT Automotive s.r.o.
We have cooperated with the law office MACEK.LEGAL since 2017 when Mgr. Macek helped us create a company. Since then, this law office has provided us with complete legal service: creation, reviews and partial modifications of contracts. We especially welcome their recent assistance with collecting debts. We value the individual attitude of all staff to our needs. We are glad that, thanks to the long-term cooperation, they already know our business very well and are able to react quickly and effectively.
Bára Dolejšová, Online Marketing Manager, ketomix.cz
MACEK.LEGAL helped us prepare business conditions for ketomix.cz. Everything was delivered quickly, processed professionally and tailor-made for us. One generally expects artificial or aloof behavior from lawyers, and certainly does not expect to enjoy reading an email from a lawyer. Therefore, I was pleasantly surprised by the helpfulness and human communication from MACEK.LEGAL.
David Pánek, Member of the Board of Directors, PANEK GROUP CAPITAL SE
Cooperation with MACEK.LEGAL means for me the certainty that the relations between partners will be set up correctly. At the same time, they have helped some of my companies set up a process to increase the certainty of debt recovery and successfully recover any debts incurred. I appreciate that the lawyers from MACEK.LEGAL always deal with me on a level playing field, even if sometimes the truth is not entirely pleasant. Personally, I can recommend MACEK.LEGAL.
Filip Major, Jan Brody, Directors, Genesis Invest s.r.o.
A lawyer is a necessity for our activity, because we work with new ideas and innovative people on a daily basis and connect them with people who want to invest in their projects. MACEK.LEGAL helps us with setting up contracts and matters concerning the entry of investors into startups. Thanks to a professional and helpful approach, our cooperation has lasted for over five years and we believe that it will continue for many years to come.
Juraj Guráň and Petr Konopásek, Founders, MOCUP. SPACE
Law office MACEK.LEGAL willingly helped us with the registration of our trademark. Everything was quick and professional. A great added value for us is that they try hard to provide advice and find a suitable solution for our problems. We also highly value their communication and kind approach, so we can highly recommend this law office. Thank you, Daniel and the team from MACEK.LEGAL. Thanks to you, we found out that some matters are better left to the experts. We look forward to further cooperation.
Jan Ružička, Director, šéfbot s.r.o.
The "hands-on" approach is a unique feature of our collaboration with MACEK.LEGAL and Mr. Macek. He and His team can combine professional legal matters and day-to-day things from our IT company. He himself is interested in technology, understands the matter, and can present it in such a way that it is easy for our customers to understand. I was also surprised by the high level of re-search whilst registering our trademarks. Thank you for the great cooperation!
Jan Kříž, CMO, UP21
Our company focuses on the support of startups, so far we have invested over CZK 94 million in them. At the same time, we connect the ecosystem across Europe and organize the European finals of a global startup competition. The protection of personal data and GDPR is therefore an important topic for us and the lawyers from MACEK.LEGAL help us significantly in this regard. Personally, we value the speed of the solution, the clarity and humanity with which they approach their work, and the helpfulness in finding ways that are viable for our business.
Daniel Maštera, Director, Wine concept s.r.o., www.winehouse.cz
I expect that a lawyer would answer a query at any time with a clear and understandable answer. The lawyers from MACEK.LEGAL work exactly this way. They create business conditions for my e-shop, help set up contracts, create GDPR documents and collect debts where necessary. I am extremely satisfied in all areas and I can always rely on them.
Mag. Georg Stöger, Director, AUDITOR, spol. s r.o.
We have been cooperating with MACEK.LEGAL without any problems for many years. They help us write and revise various contracts and help with debt collection. We appreciate the individual approach to each case that we consult with them and their ability to work seamlessly in other languages. We value the intelligibility, helpfulness, communication and the speed with which they work. We can highly recommend MACEK.LEGAL.
Martin Kala, Director, Křída a spol. s r.o.
Debt collection from clients is always an unpleasant matter, but MACEK.LEGAL helps us a lot in this regard. We don't have to worry about anything and we can focus on our activities. They also helped us with the setting of preventive measures and contracts, and the problems with unpaid receivables has decreased significantly. An individual and friendly outlook is what we value in our cooperation.
Martin Jareš, CEO, Balíkonos.cz and Foxdeli.com
If you are looking for a hassle-free solution for legal services, I recommend MACEK.LEGAL. We regularly use their services for Balíkonoš.cz and Foxdeli.com. From the trademarks of our brands, to the processing of General Terms and Conditions, and GDPR - everything is processed quickly and at a great price and performance ratio. We have been satisfied for a long time.
Vlasta Fousková, Head of the branch Orbital International Ltd. - organizational unit
Nowadays, it is easy to get lost in all the regulations. We are therefore pleased to be able to contact MACEK.LEGAL, where we can be sure that our employment contracts and company changes will be drawn up and prepared in accordance with the law. We also use MACEK.LEGAL for debt collection and they helped us when we needed to resolve criminal law issues. We appreciate their individual and human side and willingness to always explain everything clearly.
Ing. Aleš Chládek, International Sales Manager POLYJOHN
Our company is a leading manufacturer of mobile toilets, sinks and other sanitary equipment. MACEK.LEGAL provided us with corporate changes for our branch in The Czech Republic. All changes in the company took place quickly, with high quality and with minimal demands on our time. We were therefore extremely satisfied with their legal services and we are happy to recommend them.
Tomáš Sgalitzer, Director, SNOW-HOW ČR s.r.o.
I'm glad I can count on MACEK.LEGAL. They are not afraid to do anything, but at the same time they are looking for diplomatic solutions so the cooperation between businesses can continue. At the same time, they do not write lengthy and elaborate reports, and I always get a clear and understandable answer to any questions.
Jaroslava Kotula, Director, Cassinella s.r.o.
Our company manufactures and sells medical chairs under the brand Adaptic. MACEK.LEGAL registered the Czech trademark and the European Union trademark for us. Despite unexpected complications during the registration, they negotiated a favorable agreement with a foreign company. I especially appreciate the pro-client approach, expertise and ability to propose quick solutions. When we needed an immediate answer, they always satisfied us.
Richard Preisler, Director, Revolta s.r.o.
As a creative agency, we often create logos, brands and entire corporate identities. Thanks to the cooperation with MACEK.LEGAL, we know that we will provide clients with the perfect protection of their investments in intellectual property.
Jan Kaše, Director, RVLT Digital s.r.o.
Part of our business is developing online tools for our clients. In such situations, we often work with the personal data of employees or clients, and we rely on MACEK.LEGAL for all consultations and legal assistance. We value their helpfulness, professionalism and diligence.
Martin Doležal a Matěj Murín, Founders, erebosdrink.cz
We began as a startup project without a lot of money, but Thanks to MACEK.LEGAL, we always had well-processed legal documents. Their lawyers help us with the contractual agenda and protection of the EREBOS brand. Daniel Macek also provided us with legal assistance when we dealt with the entry of an investor into our company. We are delighted with such fair dealing and a willingness to always find an acceptable solution for both parties.
Jan Drápalík, Director, Zahradní Centrum Horní Počernice
While growing the company, we were looking for a law firm that would provide us with comprehensive care for all legal matters. Based on the recommendations, we chose MACEK.LEGAL to provide us with everything from the preparation of documents, control of contracts, debt collection and other matters related to our business. We are satisfied with their services and appreciate that everything is handled quickly, efficiently and to our satisfaction.
Radim Bílý, Head of Sales, FreshServices
We have been successfully cooperating with MACEK.LEGAL since 2017. Initially, we organized a breakfast consultation on the implementation of GDPR and the impact on marketing processes. At the same time, MACEK.LEGAL helped us with several legal aspects, such as the creation of personal data processing for one international SaaS project. We especially appreciate the professionalism and pro-client approach to our cooperation.
Martin Richter, Director, reklamyrichter.cz
It is important for me to have security and people around me that I can rely on. This also applies in business. I have been contacting MACEK.LEGAL for many years when I need legal assistance. They handle my requests quickly and with expertise, which is indispensable for my ease of mind. I often turn to them in the areas of debt collection, plus the creation and revision of contracts. They are really great at that.
Radoslav Sedlák, Director, nastartujto.sk
MACEK.LEGAL is the main partner of NAŠTARTUJ TO! in the field of company formation, commercial law and GDPR. Long-term activity on the market and the satisfaction of our members speaks for itself. We know the owner Daniel Macek personally and can recommend this company to you with a clear conscience.